1
Edit the hotspot
Users click on the hotspots to navigate through the clickthrough steps. The hotspots are automatically added. We can easily edit the postion, size and color.
We can easily "click and drag" to redraw and resize the hotpspot.
Hotspot dialog box
We can also add additional text in the description field to  help users follow the clickthrough demo better.
Add one or more hoverspots
Hoverspots help add more detailed descriptions on specific areas on the screen. They are hard to miss and help improve user engagement. 
Hoverspot dialog box
Add an intro
Click on the "Add intro" button to add a intro "pop-up" to your clickthrough demo.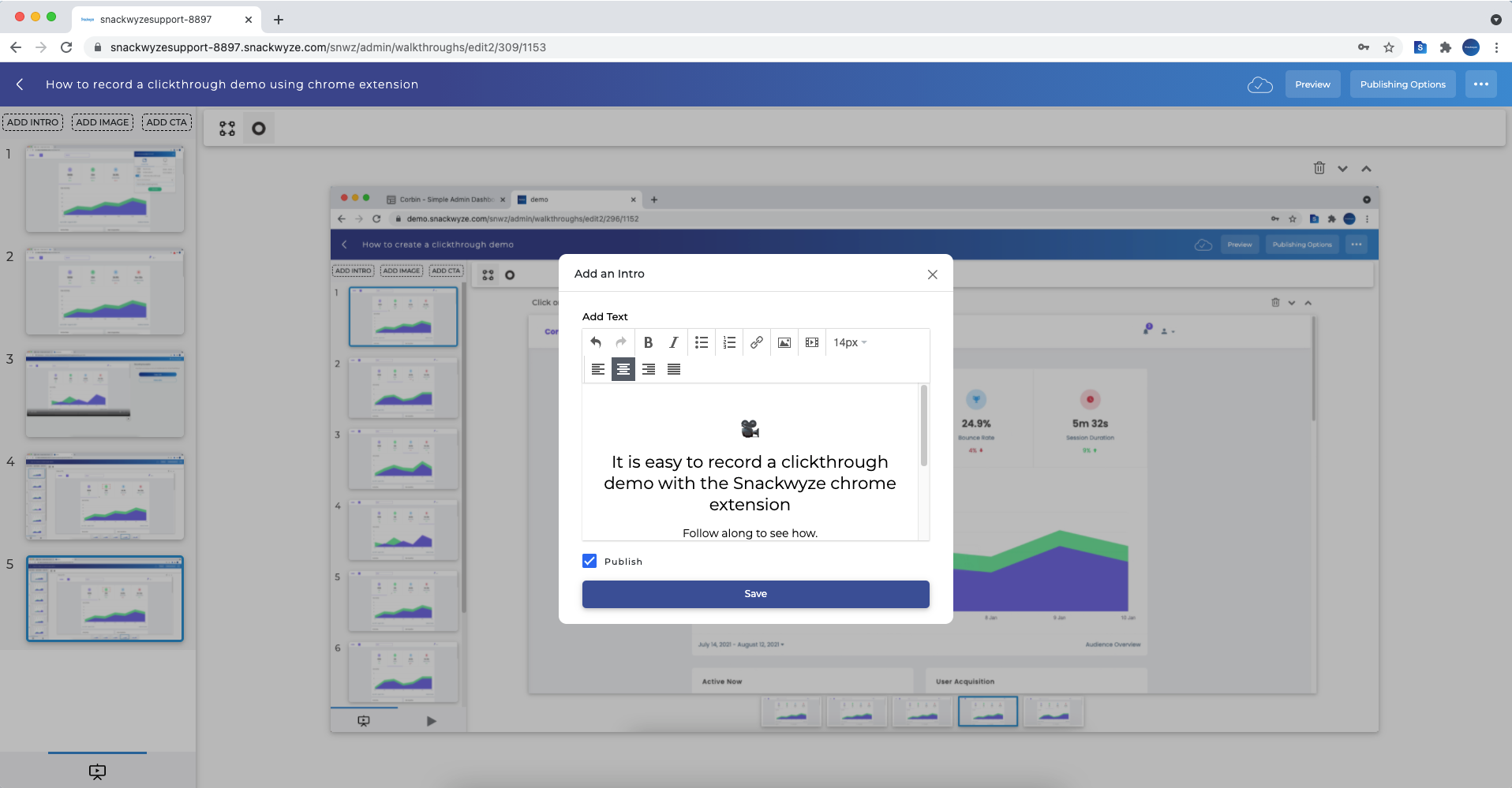 Save intro
Add Call To Action
Add Call to Action
Add more screenshot images to existing walkthrough demo
Missed a step during the recording? No problem. You can easily add one or more screenshots/images to existing clickthrough demo.
Upload a new screenshot image